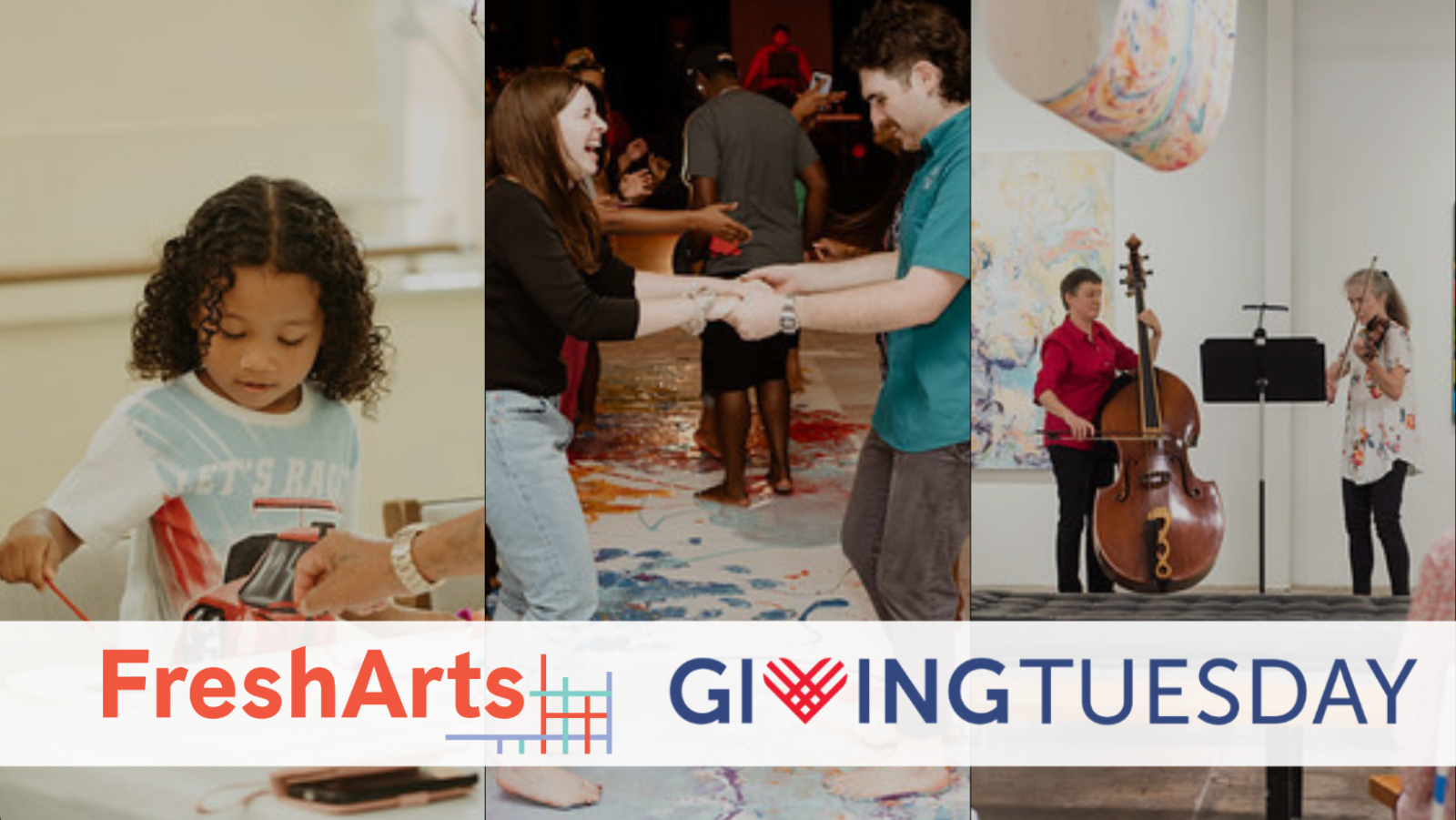 Fresh Arts empowers artists through programs that build knowledge, amplify local resources, and connect communities through art. We envision Houston as a place where artists and communities thrive together.
This giving season, we invite you to help Fresh Arts provide more opportunities to local artists. If we raise $3,000 by November 28th, our board has generously offered to match those donations and bring us to our goal of $6,000!
---
Remember, a gift of ANY size makes a meaningful impact. Here are some suggestions:
$25 helps fund the Artist Opportunity Board
A FREE service listing 1,000+ arts-related employment opportunities each year
$50 helps fund Art on Tap
Each week, this email newsletter gives 50+ artists the opportunity to promote their cultural events for FREE
$150 helps fund the next session of Artist INC
This eight-week seminar helps artists grow their careers through group learning, mentoring, networking, and more
$250 helps pay local artists for public art commissions
Since 2019, Fresh Arts has commissioned 20+ public art projects that provide free, high-quality arts experiences for 330,000+ Houstonians and visitors each year. In 2024, we'll celebrate the 10th anniversary of Arts District Houston by commissioning local artists to create a new Winter Street Studios mural, an art car, and more.
The mural at Winter Street will adorn the newly renovated building and honor the history of artists who worked there before it was devastated by a fire in 2022. The art car brings visibility to our work and connects Fresh Arts to a longstanding tradition in Houston's arts community.
BONUS: The first 10 people to donate $250 or higher will have their name or the name of their business painted on our art car!
Make a tax-deductible donation today and keep Houston's arts ecosystem on a roll!